VOCALIST. PIANIST. SONGWRITER.
Amanda Bridgette's enthusiasm for music has been the foundation for developing a natural, flavorful performance style that is an effortless blend of soulful and spicy vocals. Whether performing jazz standards or one of her original tunes, Bridgette's joy of music leaves audiences of all types captivated.
Working as a spotlight artist for cruise lines , a lounge act for national resort chains, and a guest artist in national concert series, she brings a professional act sure to keep your clients entertained.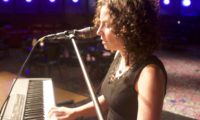 Fairways Bar & Grill
July 30, 2022 @ 7:48 pm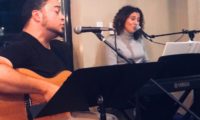 Fairways Bar & Grill
August 27, 2022 @ 7:48 pm
Amanda is a wonderful talent. She's not afraid to "lean into" a phrase or back off and let the music breathe in the right spot. With her powerful tone and an obvious in-depth understanding of the roots of Jazz and Swing, I can't wait to hear what she'll do next.
Scott Rouse
Grammy Nominated Record Producer