The past three months have been quiet for me. In a world of constant social media connection and activity, I am reminded that appearing "inactive" can be detrimental to an artist's career. But on the other hand, as an artist I don't want to always be active. In fact, quite often I prefer to remain "inactive" because that is where I create — in solitude, surrounded by silence, and with an empty calendar.
"If people knew how hard I had to work to gain my mastery, it would not seem so wonderful at all."  ~Michelangelo
And that is the road I have been journeying the past three months — the road from artistry to mastery. In order to achieve a greater sense of understanding and creativity, I spent the past month on a music/spiritual pilgrimage to the deep south. Beginning in Nashville, I spent a few days with one of my best friends and closest creative partners, Mark Alan Peters. After a few days of contemplative conversation, delicious food, and a "tire changing" tutorial, I drove onto the Natchez Trace Parkway headed to New Orleans, LA.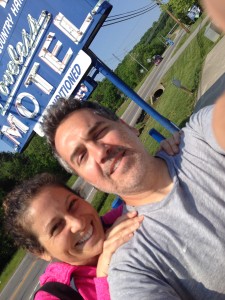 The Natchez Trace can be done in a day or two, but I decided to take my time and enjoy it, learn from it. I spent a few days in Muscle Shoals, Alabama, hearing music by legends, eating at catfish fries, and spending time with some of the friendliest people I have ever met in my life. And the greatest thing was camping right by the Tennessee River and listening to the songs that came out of it.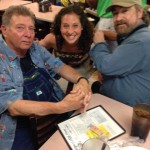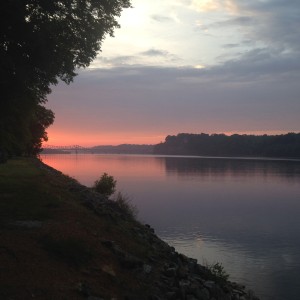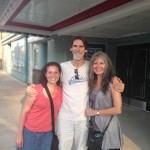 With songwriters Dan Penn & Donny Fritz                              Tennessee River                             With Will & Janet McFarlane
Hesitantly, I left Muscle Shoals and drove on to Tupelo, MS where I saw Elvis' Birthplace.The next day I drove onto Vicksburg where I stayed at a plantation front the Civil War Era with a cannonball from the Battle of Vicksburg still lodged in the wall. I also spent the day at the Vicksburg Military Park which was beautiful and unexpectedly emotional.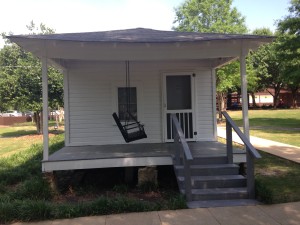 Elvis' birthplace                                                                     Cannonball in plantation wall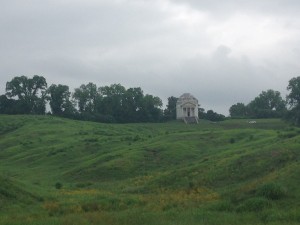 Vicksburg National Military Party       
Then on to New Orleans where I spent two weeks with another dear friend and talented musician, Pete Rose. What can I say? The music satisfied all expectations. The food was delicious. I was creatively inspired. And my company was stellar 🙂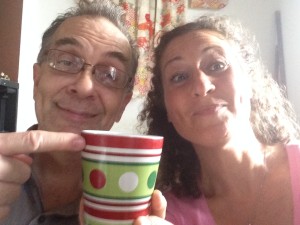 After NOLA, I headed up to the Mississippi Delta where I heard the blues played as they truly should sound. What amazed me about the Delta was how they utilized their resources — the art, the buildings, the landscaping all utilized the materials right around that area. There is a creativity there that is birthed from nature. What they lack in material possessions they create from their surroundings. Now I see how a new genre of music came out of the Delta. The creativity there is contagious and quite gritty. This is the famous "Shack up Inn" where I spent the night. Despite the fear as I looked at my "cabin", the inside was quite cozy and cute.
After the Delta, I headed to Memphis for a few days where I was privileged to attend B.B. King's memorial service. I spent a few days soaking up all the music I possibly could there and traveled back to Nashville where I ended my trip with another set of close friends, Shari and Red Martin. I had three days of quality time with them and then the pilgrimage was over.
I have spent the past three weeks remembering the people I met & contemplating their words, experimenting with the different music and sounds I heard, and practicing gratefulness for the opportunity to take such a trip. While my online presence may appear to many as inactive over the past three months, the truth is my soul, life, and spirit have been richly active and bettered both as an artist and as a person.